Beginnings is one of our best-selling brands. It delivers quality our customers expect, at a price they love.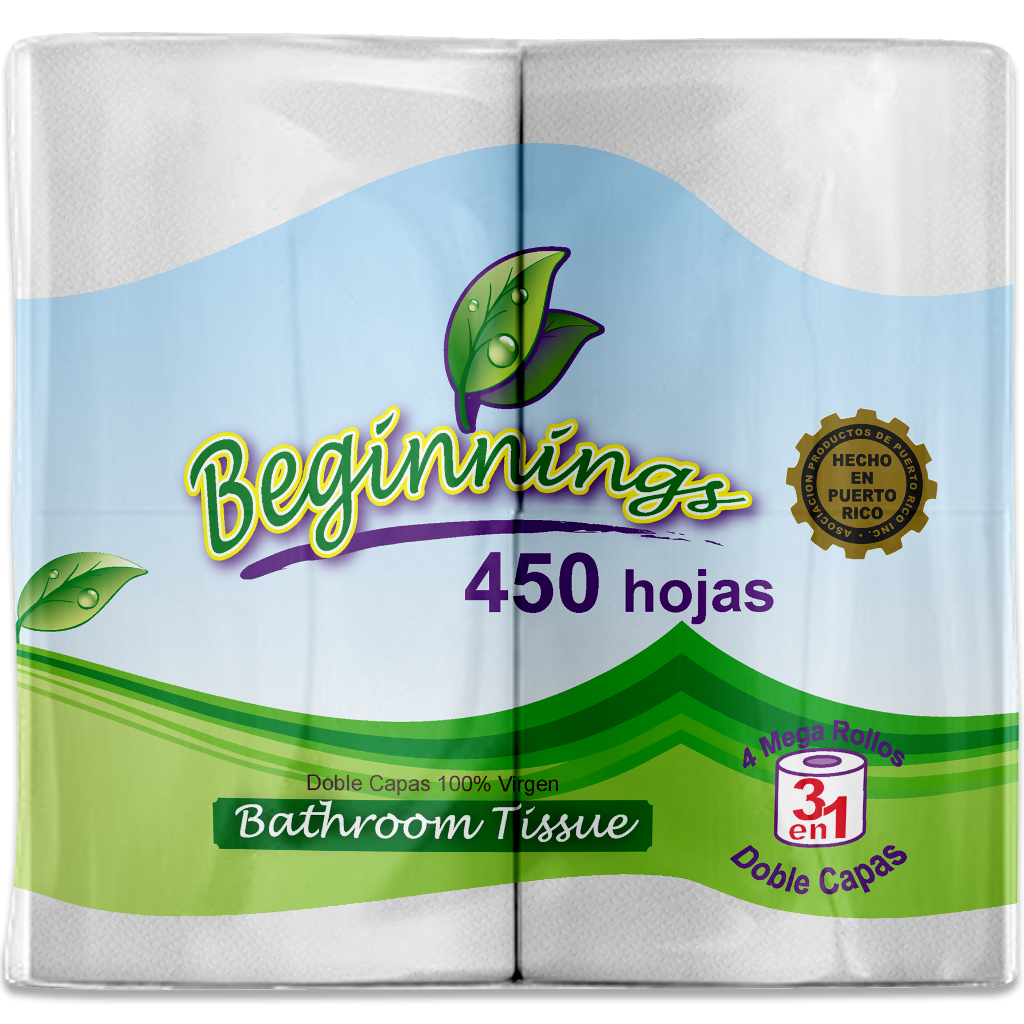 Our beginnings bathroom tissue is a premium product with two soft layers and a signature embossed pattern. Its two-ply design delivers softness and strength, while also limiting tissue ripping and separation.
Beginnings is safe to use in standard sewer and septic systems.

Available packaging: 500 sheets
Beginnings draw in liquids and wipe dry fast. They are ideal for use on windows, mirrors and other surfaces that need a brilliant shine. paper towels full size sheets, have the perfect balance of softness, strength and absorbency.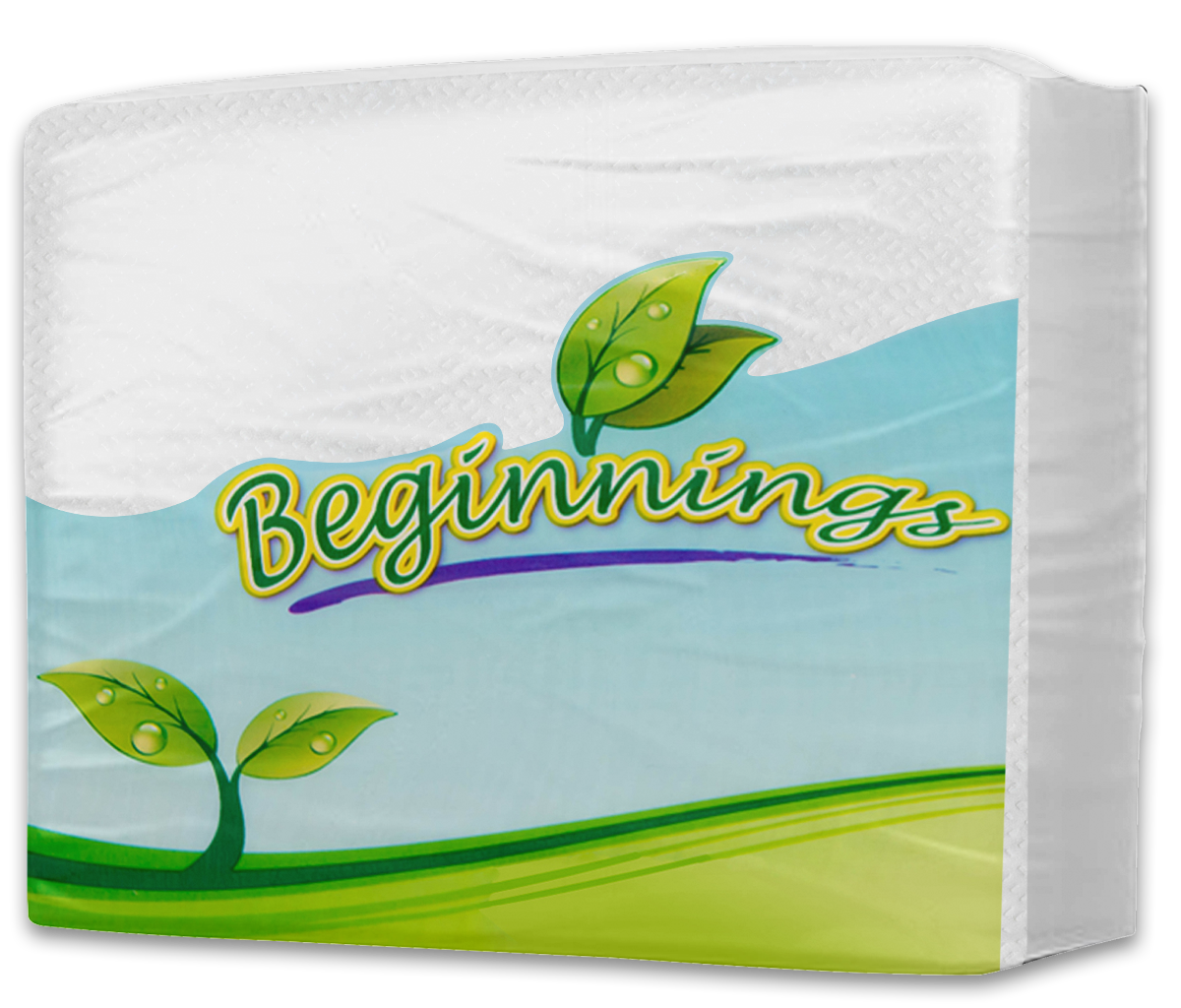 Noky Dispenser Napkins are the perfect blend of quality and value. It's just the right napkin for food service operations like hot dogs, bakery, ice cream and convenience store beverage areas.

Available packaging: Noky Napk.50/1 - 1ply 200sh.