Our Softex line provide families with affordable, quality options. With our wide range of product, we cover all your family needs.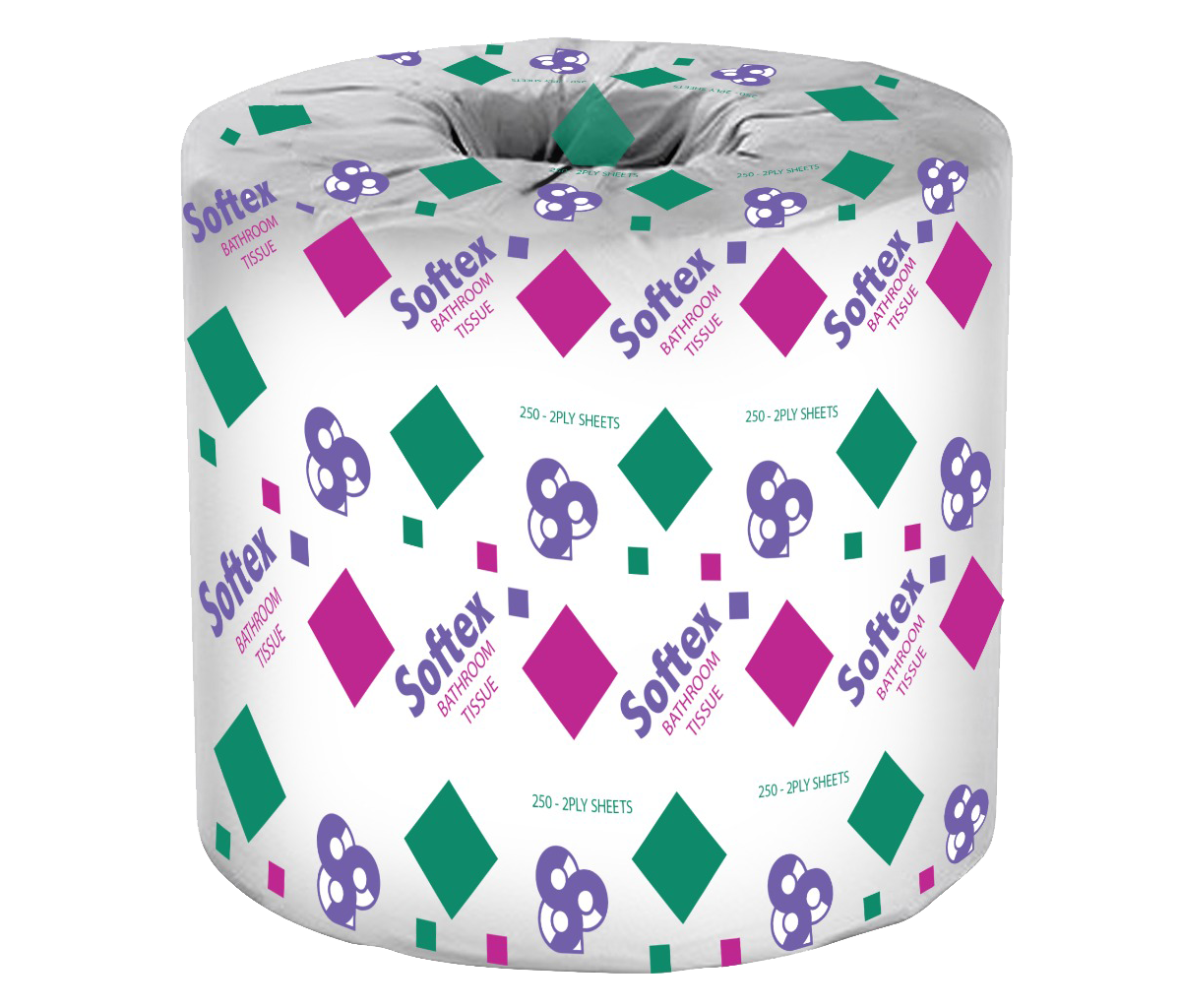 Make greener choices by keeping your bathrooms stocked with Softex bath tissue. The Softex recycled 2-ply bath tissue is soft and absorbent. Softex bathroom tissue is Septic-safe.

Available packaging:
Softex is available in 12 single rolls and 48 single rolls. Each roll has 250 sheets of 2-ply recycled bath tissue Sheet size is 4.25 " x 4" Toilet paper is unscented and gentle on your skin.
Softex toilet paper is septic safe.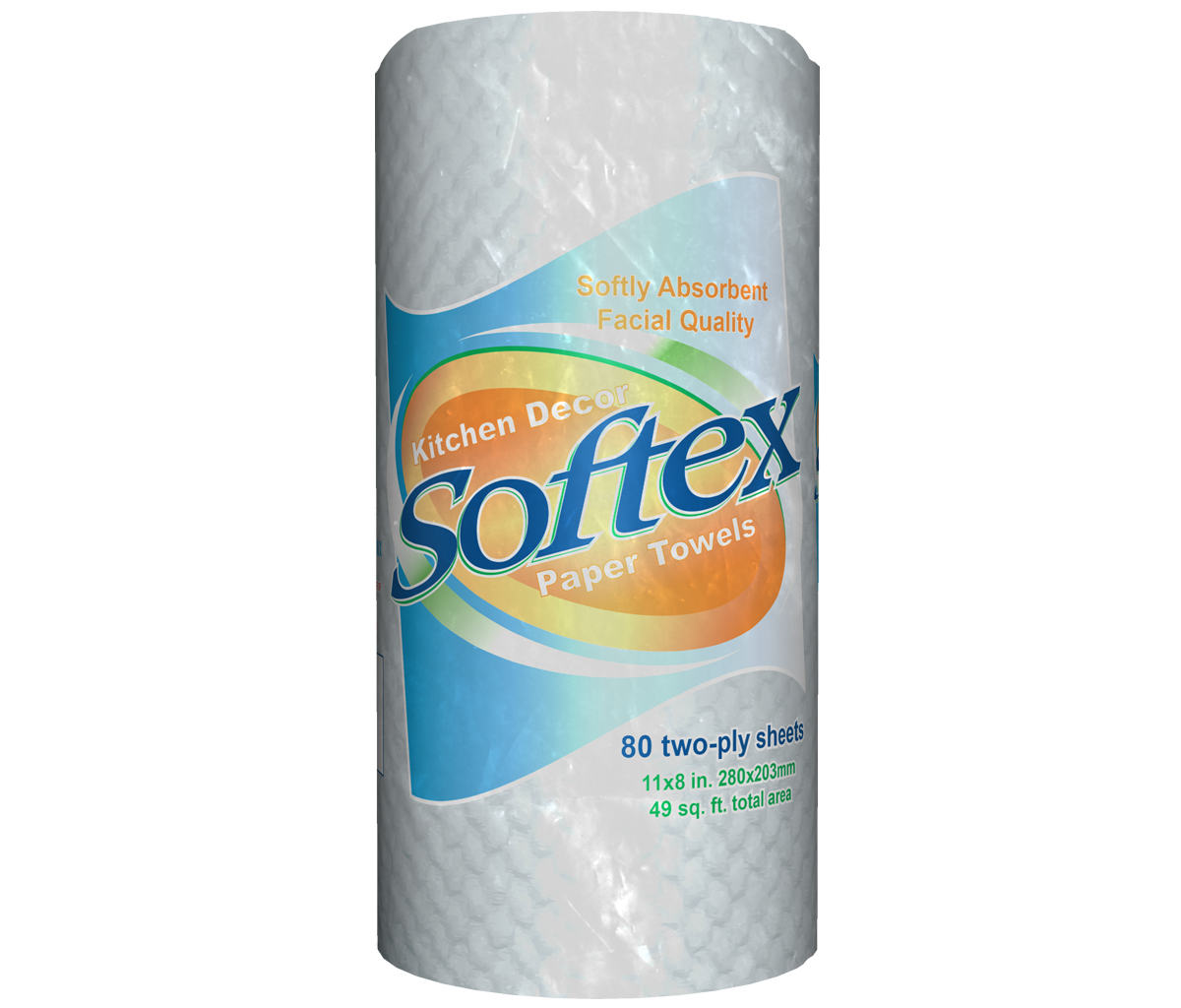 Clean your home well with 80 2-Ply Sheets Softex Paper Towels. Softex paper towels are made with 2-ply layering to be extra strong and absorbent. Tidy up with ease by using Softex 2-Ply Sheets Paper Towels.

Available packaging:
Softex 80 sheet single rolls ( 15 and 12/2 pack), Softex 2x 80 sheet rolls.