Our Swave line features Virgin bathroom tissue, kitchen towel and napkins of exceptional quality and durability sure to please friends and family.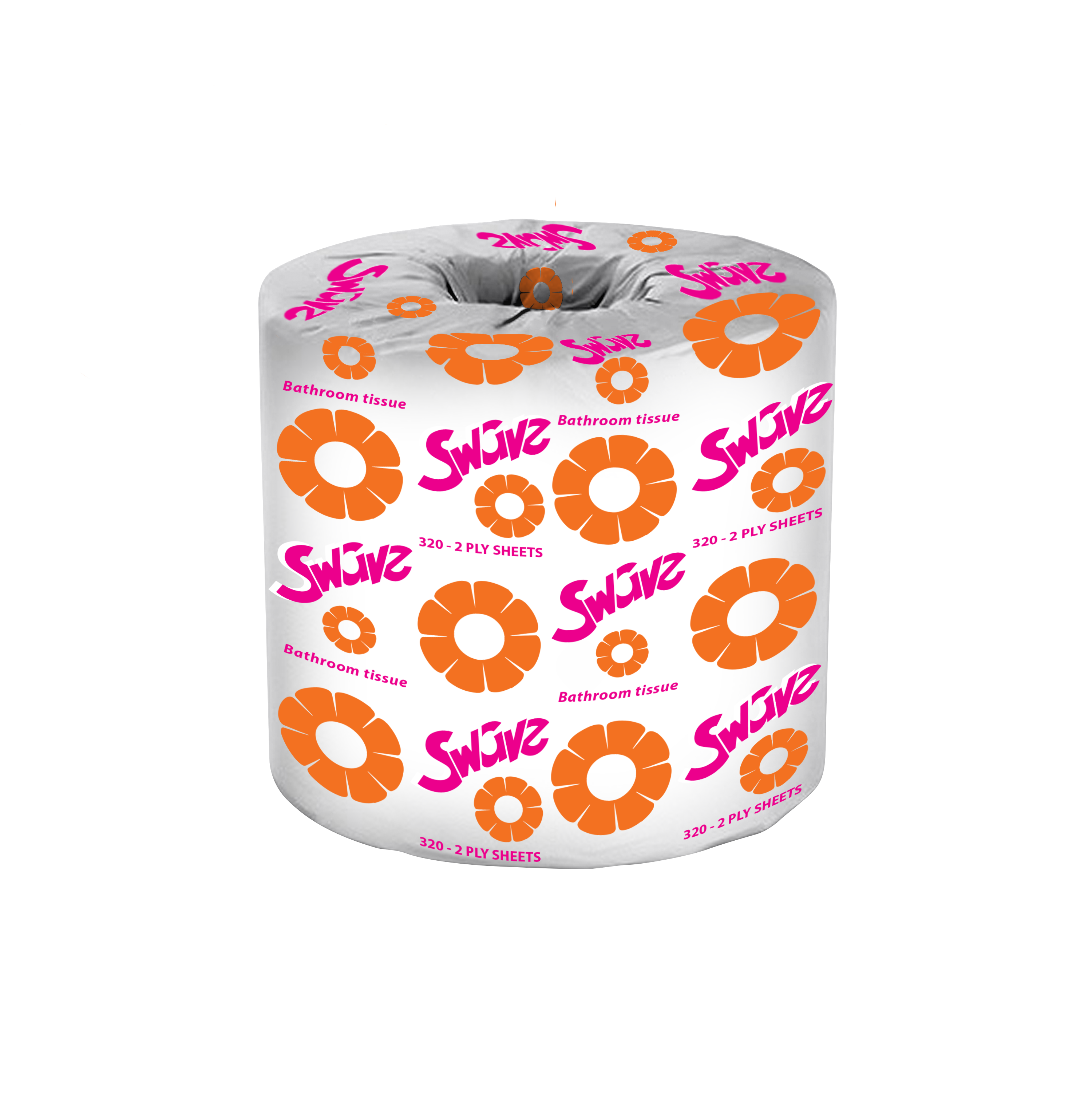 Swave offers fantastic toilet paper with exceptional quality and durability. This dermatologist approved, hypoallergenic toilet paper is ideal for sensitive skin. Swave is a quality, virgin 2 ply toilet paper at an excellent price.

Available packaging: Swave is available in 12 single rolls and 48 single rolls.

Each roll has 320 sheets of 2-ply Virgin bath tissue Sheet size is 4.25" x 4" Toilet paper is unscented and gentle on your skin Swave toilet paper is septic safe.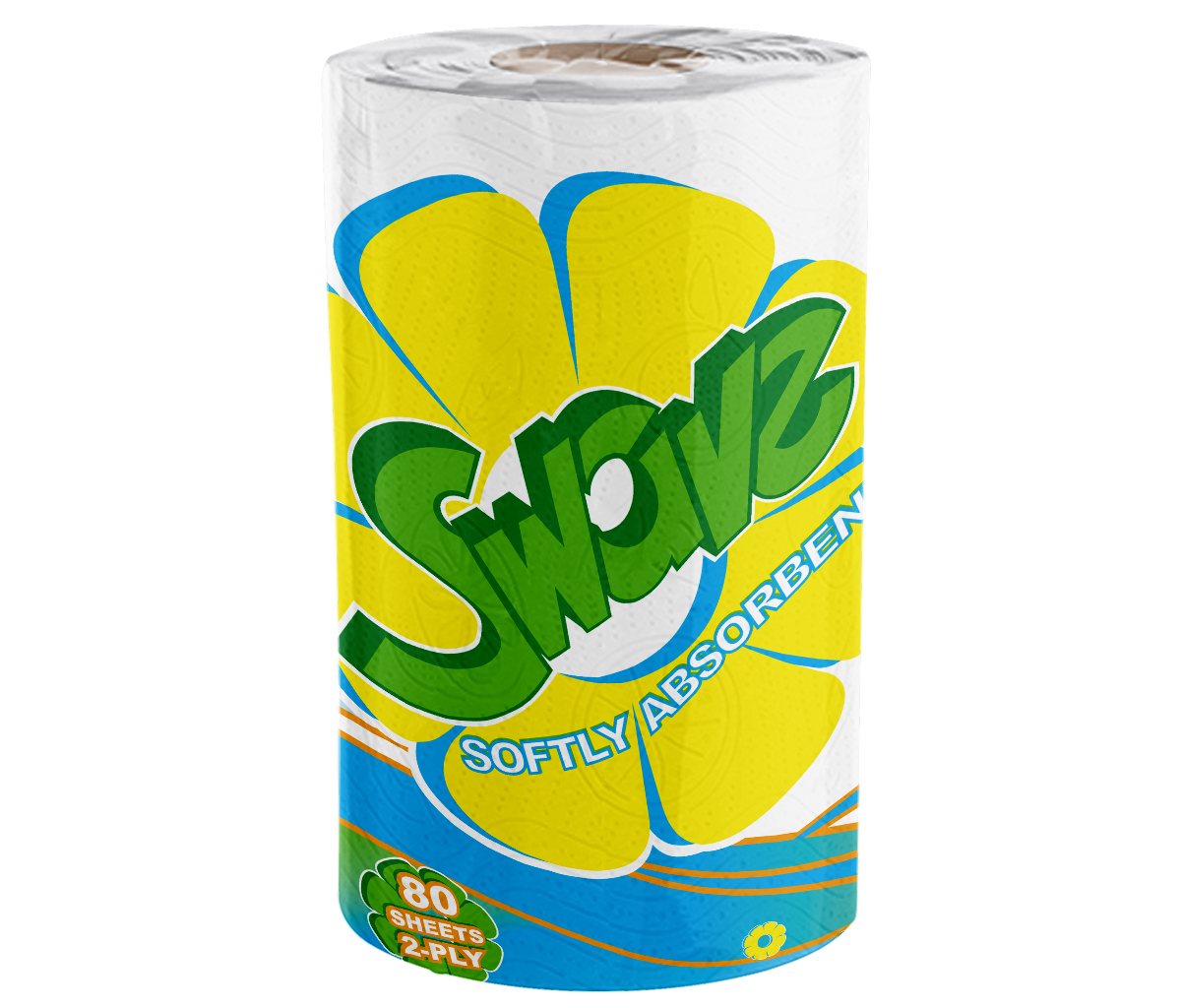 Swave Paper towel is also available in 2 rolls packages that give you twice as many sheets so you can tackle tough messes. The split sheets are perfectly sized to allow you to clean up spills, dirt, grime, food waste, and more.

Available packaging: Swave 80 sheet single rolls ( 15 and 6 pack), Swave 2x 80 sheet rolls.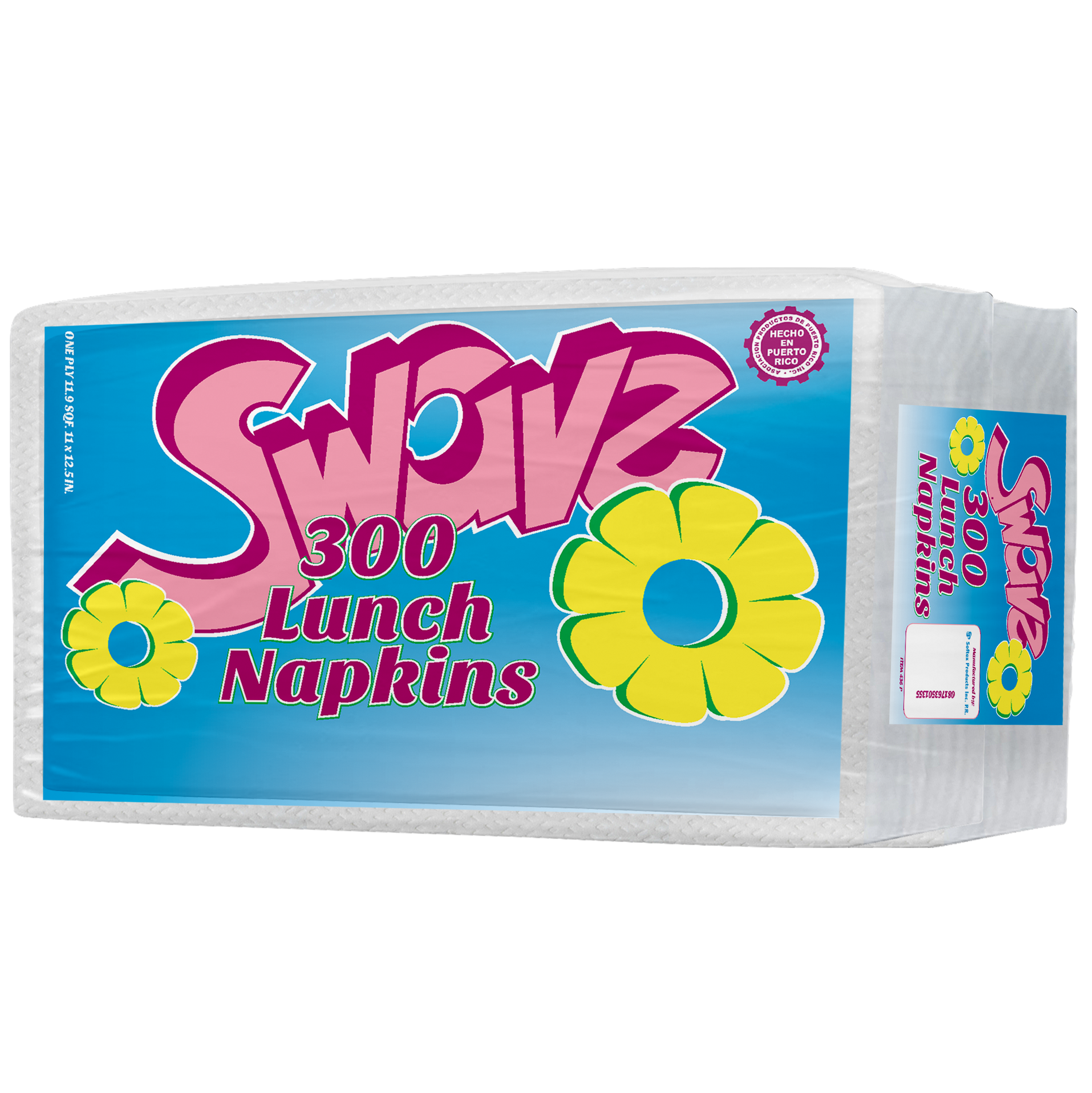 Swave lunch Napkin Swave embossed lunch napkins are perfect for your casual meals. One-ply, four-fold design handles sticky messes with a soft touch. Don't let mealtime messes get in the way of your family dinner. Features include: 4-fold design, consistent quality, wipes away messes, versatile design for a variety of your events, easy cleanup with disposable paper material.

Available packaging: Swave 1ply 300sh